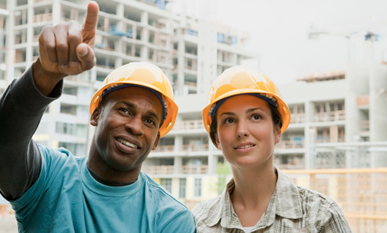 TECHNICAL MANPOWER SERVICES
We Specialize in Manpower Placement and Support which cuts across the oil and gas industry value chain, through exploration, asset development-drilling and reservoir management, production, including the development of production facilities, refining, primary distribution and terminalling.
We are able to supply multi-discipline project teams cutting across all these areas depending on the phase of client projects.
We guarantee rapid turnaround time, from initial identification of Client's specific search need, to actual placement of contractors on the work site.
Beyond hiring and placement of personnel, we provide cost effective support services such as Accommodation and Hoteling, Immigration and Consular services, Travel and ticketing, Transport and Meet and Greet Services, Medical Registration and Evacuation, Administrative and other forms of logistic support which helps to optimize the overall cost of personnel to client projects, helping them to maintain the critical resourcing balance on projects at the very best prices.
Our scope of services includes the following:
    Recruitment, covering manpower search and placement services
    Payroll Management, covering timesheet handling, processing, transfers to personnel accounts, tax administration
    Provision of Accommodation for personnel
    Transportation
    "Meet and Greet" Services
    Procurement of work permits and visas
    Facilitation of Local and International Travel
    Medical Testing, In-country treatment and Medical Evacuation
    Background Checking and Verification of personnel details, etc.
    Database Management