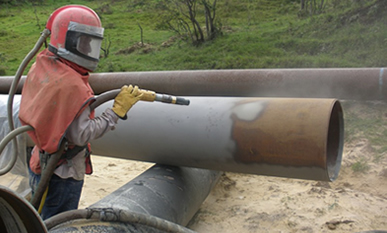 GRIT BLASTING
Grit & Hydro Blasting and Coating are corrosion control activities aimed at checking and restoring the integrity of facilities and equipment to pre-defined standards or specifications. we provide a diverse suite of services to address virtually any surface treatment and protection challenge.
From surface treatment and coating in the harshest operating environments to ensuring the safety of your workforce against a potential disaster, Kemtech is the company of choice Nationwide.
Through our innovative approach and entrepreneurial spirit, we specialize in the full line of protective coatings.  We have developed a reputation for high quality and excellent service in the surface preparation and protective coatings industry.
Our services include:
    Surface Preparation
    Blasting
    Painting